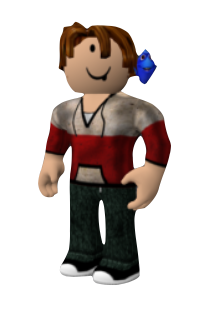 Jack was a houseguest in Season 1. He played a manipulative game. Jack came into the Big Brother house and immediately began making alliances. At the beginning he only planned to have one true alliance, which was Kooka, and just use all the others. As time went on he formed a somewhat close alliance with FirstLightz, Weirdaj, Joshua, and Kooka, but he still mainly used this alliance to his advantage. Time passed and eventually Jack formed a closer bond with Hope and made Hope a legitimate alliance. Jack was able to use his fake alliances to target people and eliminate the people he wanted out. He was also able to convince them that drama that was started on behalf of him was someone else's fault, causing the demise of Loyal, Zombieman, and Daniel. His Summer ended when he was not able to clinch the POV in the F5 week and was put up as an automatic replacement and was backdoored since Joshua and Envoria seized probably their only chance to eliminate him. Jack was Juror #8 and voted for Joshua to win Season 1.
Season 1 Host Opinion:
"One of the most interesting games I've seen this season. Jack played a magnificent game. He was able to manipulate everyone into an alliance. But there's always that one person who knows, and that was Envoria. Jack always did what was best for his game, which I respected. He was also one of the most hated house-guests. He had multiple alliances that I myself couldn't keep track of. There was a point where people began to see Jack's game and that's what got him booted. Would so bring him back for another season. He was a very interesting player. Too bad his Wi-Fi messed him up multiple times from winning a comp. He was also one of the most annoying house-guests this season for me personally. GG Jack!"
Community content is available under
CC-BY-SA
unless otherwise noted.